Our devoted and trained staff at Pearl Family Dentistry work every day to provide patients with a customer experience that is par none. We truly are a team in every sense of the word. There is a family dynamic among our staff, allowing our guests to feel more welcomed and comfortable receiving their dental care in Merced, California. To visit with our dentist, Dr. Jasvinder Badwalz, and the wonderful staff that accompany him, please contact us today. We look forward to meeting your oral healthcare needs with compassion and understanding.
---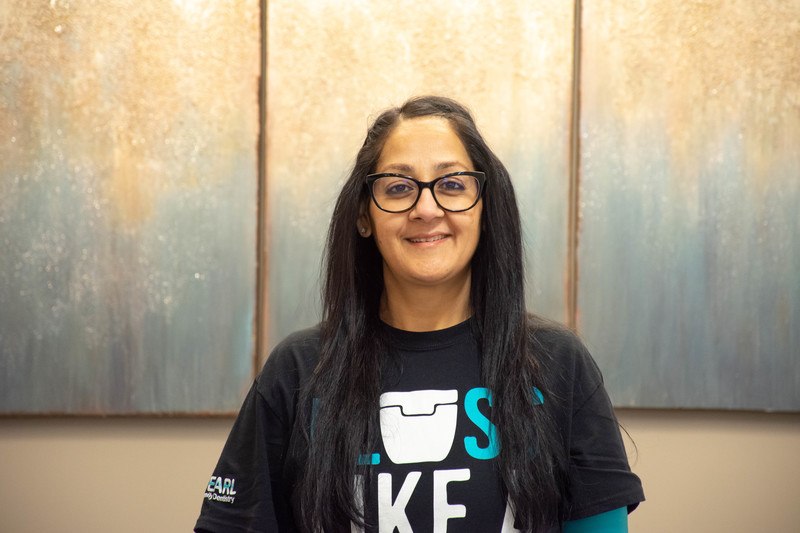 Rinku – Office Manager
Rinku joined the team with years of experience managing different avenues of business. She enjoys the family atmosphere of the office and works to ensure patients enjoy it as well, all while keeping the office running smoothly. Graduating from an Executive Management Program in July of 2018, Rinku uses her new skills to better assist Dr. Badwalz in training staff and making executive decisions. She also enjoys being around children, and is the first to volunteer to watch the children of patients who are having treatment or cleanings done.
---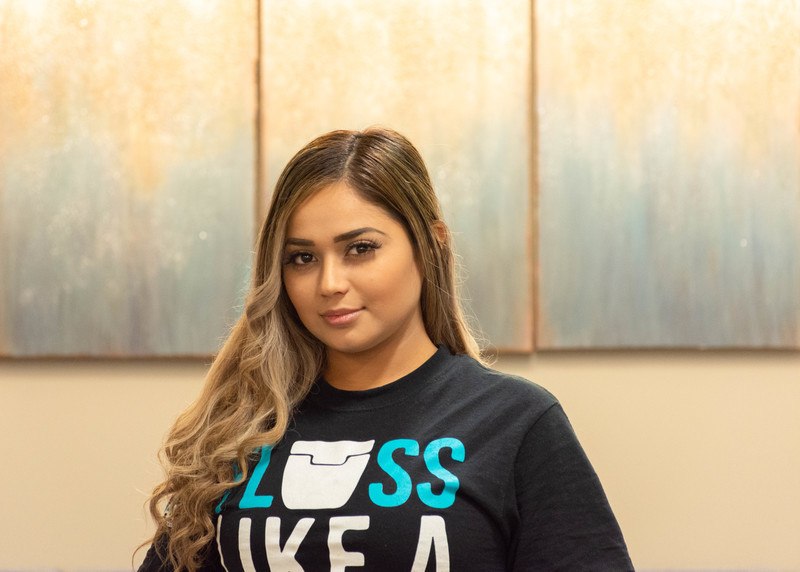 Stephanie – Financial Coordinator
Stephanie joined our team in the fall of 2020 and has loved every minute of it! She came to us after working at a medical clinic and loves how much more she is learning about health. She feels the doctors here really love to teach and provide patient explanations, which helps her grasp and retain information much better. She appreciates the hard work and dedication of all of our team members, and she believes that our patients can also appreciate how our team members excel and positively influence the entirety of the office. Stephanie makes sure benefits are payable by insurance providers to keep cost estimates as accurate as possible, and she helps patients understand their co-pays.
Stephanie is married to a loving husband, and they have two amazing girls. Stephanie enjoys getting out of the house and traveling, and she usually visits Mexico with friends and family. She and her husband also love taking their daughters to San Diego or local beaches.
---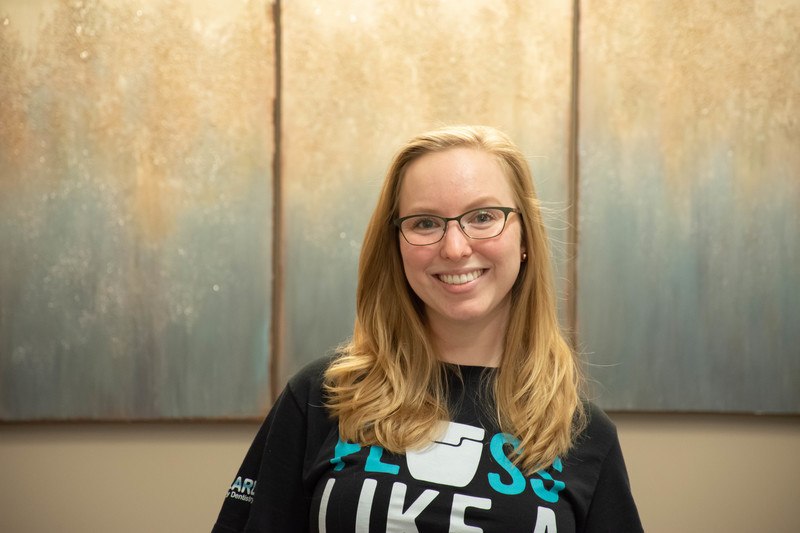 Alissa – Registered Dental Hygienist
Alissa joined our team in February of 2018 and graduated from Sacramento City College with an associate degree in dental hygiene. She was also a Colgate STAR Award recipient! Alissa enjoys the family environment at Pearl Family Dentistry and loves how everyone truly cares about the well-being of others. She always tries her best to make patients feel comfortable and at-ease in an environment where many feel anxious. By educating and talking with a friendly smile, she hopes patients will look forward to coming back to our practice. Alissa was born and raised in Merced and has two sisters who have gifted her with a niece and two nephews that she loves to spoil. When she's not working, she loves to curl up on the couch with her nose in a good book.
---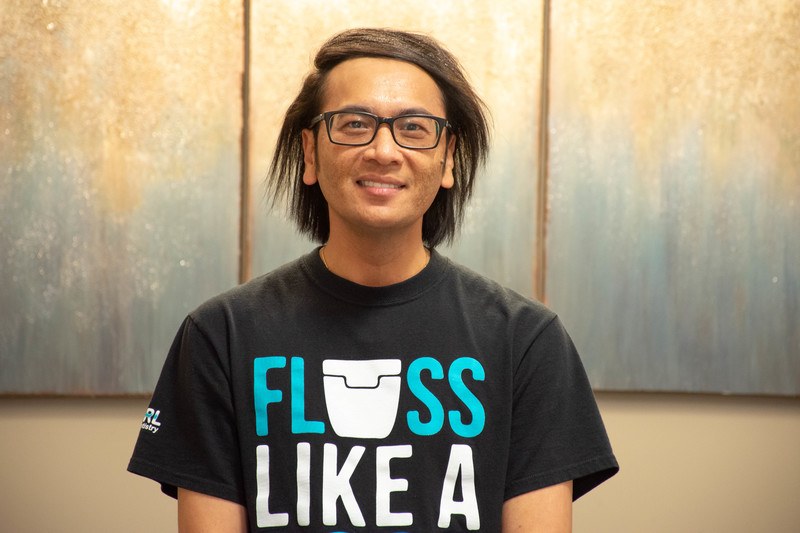 Sochhan – Registered Dental Hygienist
Sochhan has been with our practice since 2009 and graduated in 2006 from Fresno City College's accredited hygiene program with his associate degree. Sochhan likes that our team at Pearl Family Dentistry gets along and treats each other with respect. However, to him, the best part of our practice is that we are a family practice, meaning we treat our patients like our own family members, with honesty, sincerity and ethical decisions. Sochhan works well with team members to help us meet our goals, and as a hygienist provides care to our patients with a systemic approach to their continuing care and oral education. He is also bilingual in both English and Khmer.
Sochhan has been a hygienist for over 12 years and before that, worked some years as a dental assistant. His commitment to deliver the best care to our patients is important in order for them to achieve optimal oral health. However, giving the patients a calm and caring atmosphere in which their comfort and well being is maintained is his main concern. Sochhan has a son and comes from a big family himself as he has five siblings. His favorite hobbies are spending time with his family, watching movies, traveling, hiking and camping.
---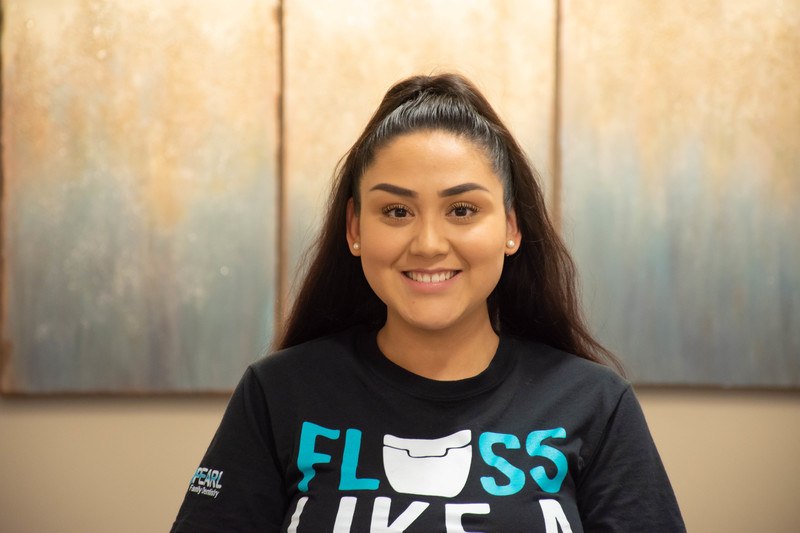 Alejandra – Registered Dental Assistant
In October 2017, Alejandra joined our team and has been a wonderful addition to our practice. She most enjoys how team-oriented the office is. After obtaining her RDA in 2019, she continues to obtain her continuining education credits to better help our patients. Alejandra is married with one daughter and enjoys spending time with family and friends, and working out in her spare time.
---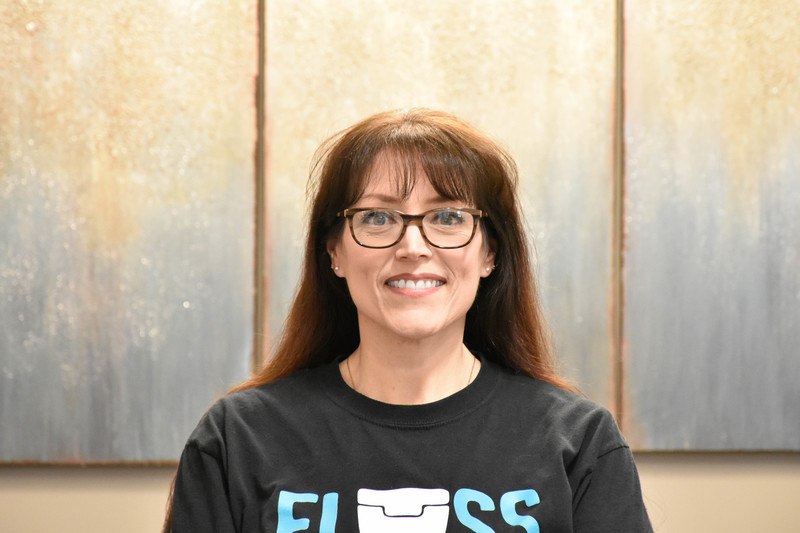 Angela – Registered Dental Assistant
We have had Angela as a member of our team at Pearl Family Dentistry since 2017. However, she has over 23 years' experience in various positions in the dental field, including teaching dental assisting, proctoring for the Dental Board of California, working with children and volunteering at CDA Cares. Angela enjoys helping patients feel comfortable in the dental chair and giving them their smile back. She contributes to the teamwork of the practice, works well with the staff and doctors, and has the ability to calm patients if they feel nervous. She loves working with the staff on a daily basis and being involved in the community as an office. Angela has been married for over 20 years and has one daughter.
---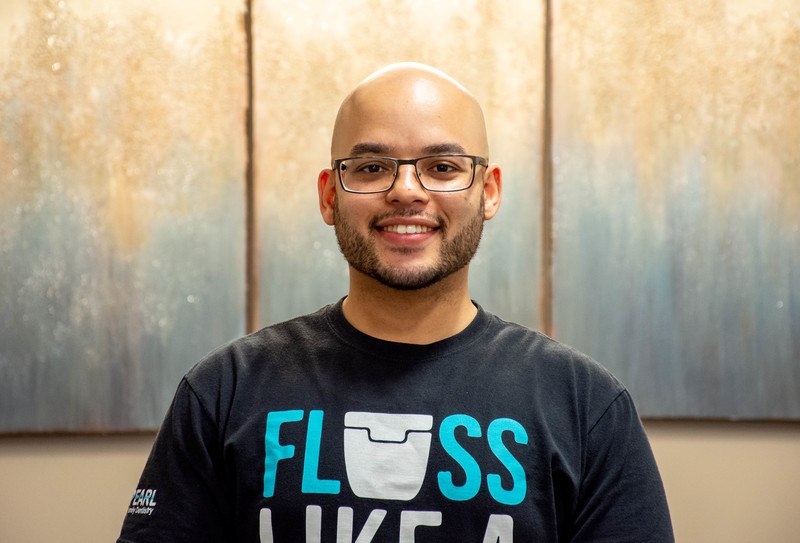 Bryan – PR Executive
Since the beginning of 2017, Bryan has been with Pearl Family Dentistry promoting the practice at events and through social media. He has over six years' experience in marketing, studied computers in college, and passed the board to be a certified medical assistant in 2009. Bryan currently is continuing his education in public relations. He enjoys the family atmosphere that we give here and appreciates how everyone works together so well that it makes it fun going to work every day. He says, "Every day is a new adventure here." Also, if there is a 5K in the area, you will see him and our team there.
Bryan loves how community-oriented everyone is, whether helping with the local homeless shelters, attending community events, or supporting local businesses. Bryan is the oldest of six siblings and enjoys photography, making people laugh, traveling, playing guitar, and working out for Spartan races.
---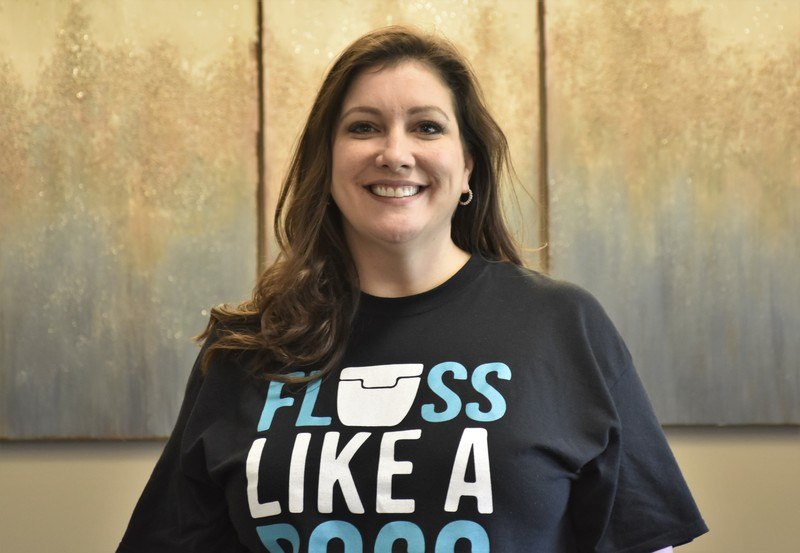 Melissa – Treatment Scheduling Coordinator
Melissa joined our practice in 2019 and has been a valuable member of the team ever since! She helps create a timely and efficient schedule for our practice to keep things running smoothly. Her goal is to make all our patients feel at home and enjoy their time in the office. She enjoys getting to meet new people and having the opportunity to develop relationships with our patients and team. The love, compassion and laughter throughout our practice is refreshing and contagious.
In her spare time, Melissa loves to cook, bake, listen to music and read. She is married to her husband, John, and has six children, Andrew, Zachary, Josiah, Hana, Samuel and Naomi.
---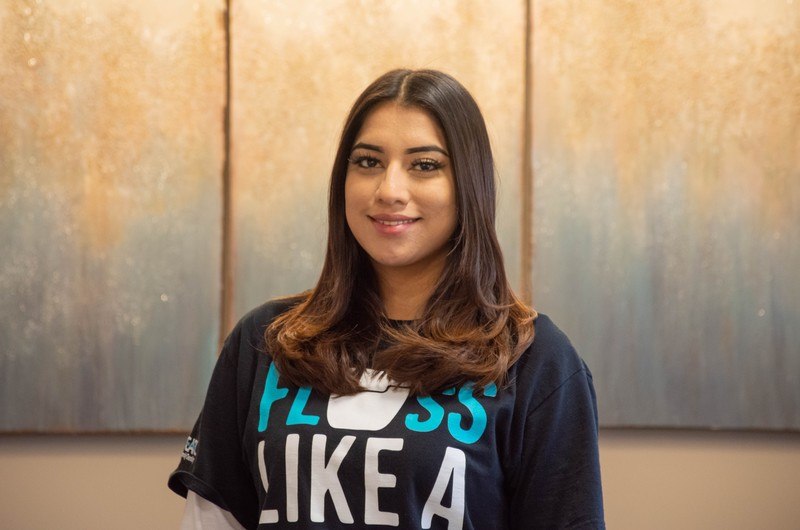 Darlene – Registered Dental Assistant
Bio coming soon!
---