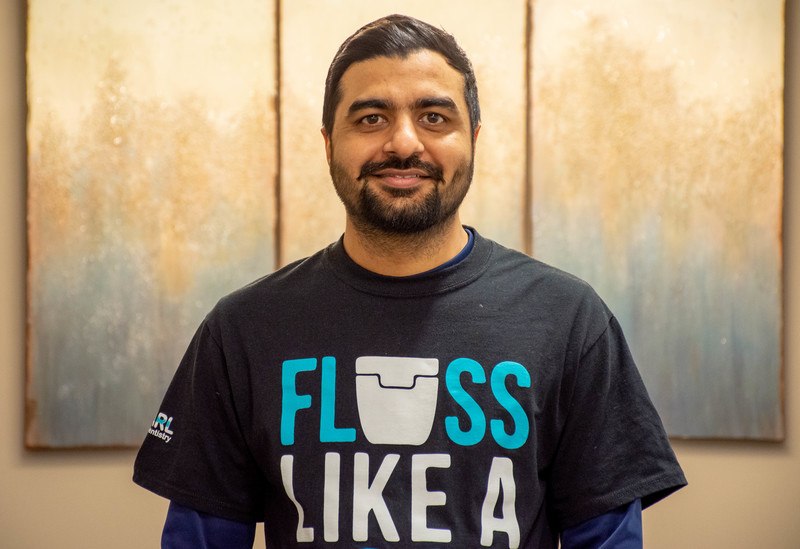 Dr. Gagan Bhullar
Dr. Gagan Bhullar completed his dental education and training in three different countries on three different continents. He first earned his Bachelors of Dental Surgery degree from Dasmesh Dental College in Punjab, India. He then completed his Preceptorship in Prosthodontics from the University of California-San Francisco and received his Doctor of Dental Surgery from the Universidad de La Salle in Bajio, Mexico. He attends continuing education courses every three to six months in order to stay at the forefront of the dental field. Receiving his education from so many different parts of the world not only allowed Dr. Bhullar to learn the best skillsets in dental care, but also made him fluent in five languages – English, Spanish, Hindi, Punjabi and Urdu.
Dr. Bhullar is a member of the American Dental Association, the California Dental Association and the Yosemite Dental Society. As a dentist, he strives to provide his patients with the utmost high-quality care tailored to address their individual needs and concerns. He aims to create a comfortable and relaxing experience for all his patients.
Dr. Bhullar is married and just entered parenthood with twin babies, one boy and one girl. He enjoys learning, reading and watching movies. In their leisure time he and his wife enjoy cooking and spending time with their children.